OFFICIAL PARTNER OF BDAILY


Bdaily is delighted to work in close partnership with the Enterprise and Innovation Directorate at the University of Sunderland

ABOUT WORK BASED LEARNING WITHIN THE ENTERPRISE AND INNOVATION DIRECTORATE
The University offers an employer centred approach to training, education, and work force development. We strive to make it as simple as possible for you to achieve your training objectives, no matter how extensive or complex your needs are.
We collaborate with a wide variety of partners to support delivery of highly specialised training, from Higher and Degree Apprenticeships to Continuous Professional Development (CPD) including ESF fully funded courses.
We offer an extensive portfolio of programmes covering a range of specialisms, designed to develop and enhance employee knowledge and skills to meet your business requirements.
We work in collaboration with employers to ensure our programmes have tangible impact and significant return on investment. Our approach to employer relationship management and quality assurance puts our customers and their teams at the core of our programme decisions.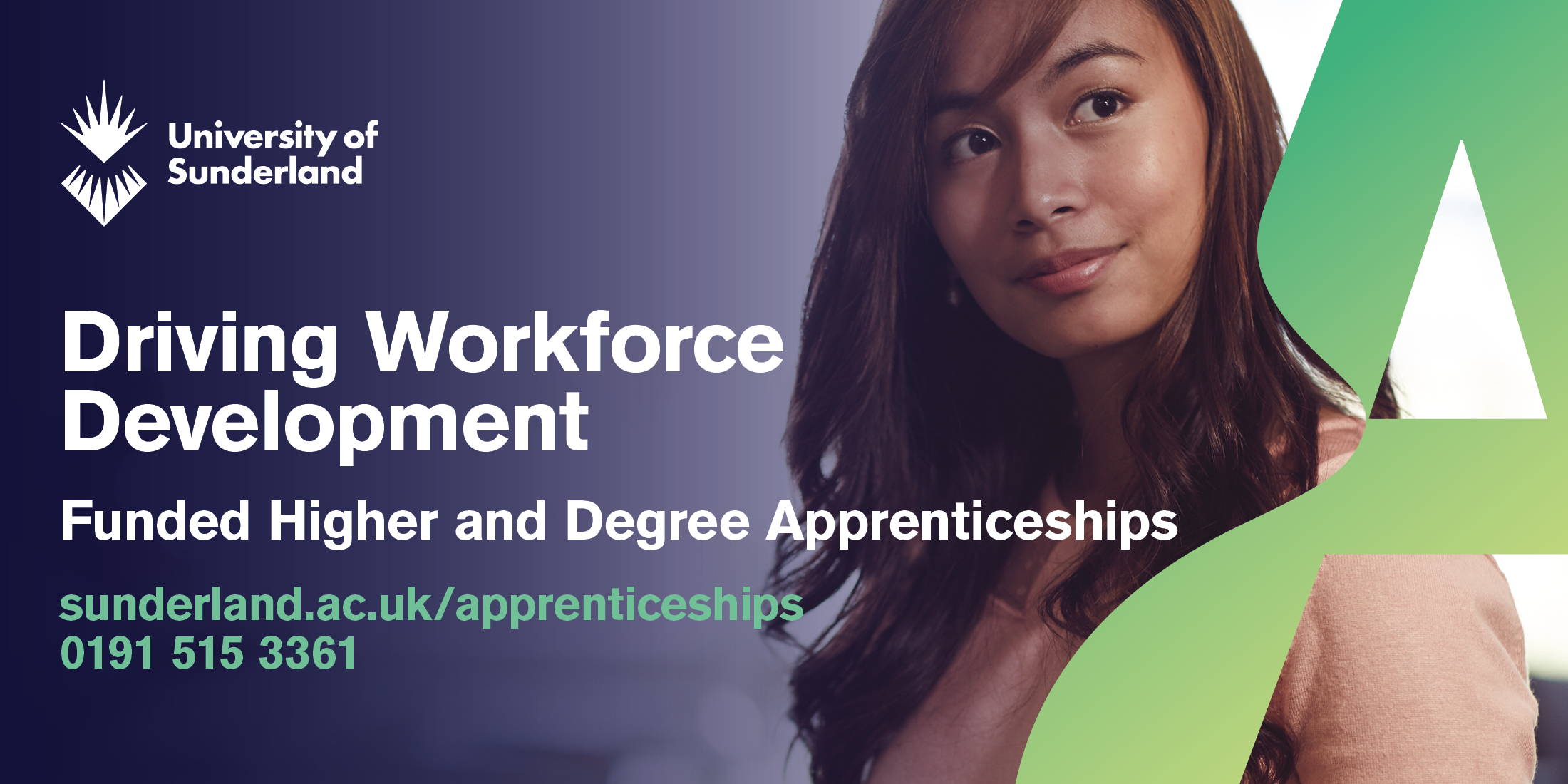 ABOUT NORTH EAST WORKFORCE SKILLS WITHIN THE ENTERPRISE AND INNOVATION DIRECTORATE
North East Workforce Skills is a European Social Fund project that aims to upskill the workforce within Tyne and Wear and Northumberland.

The programme promotes:
Education

Skills and lifelong learning, offering employers higher level Continuing Professional Development (CPD)

Training solutions, to support them to sustain and grow their businesses


The programme aims to support 17,560 employed participants by September 2023. The North East Workforce Skills Programme is being delivered by a consortium of Further and Higher Education training providers in the North East.
The University of Sunderland is the lead partner in the consortium, which will deliver the European Social Fund Programme worth £14,862,142. Partners include; Access Training, Code, MTC Training, Newcastle College, Seta and TDR Training.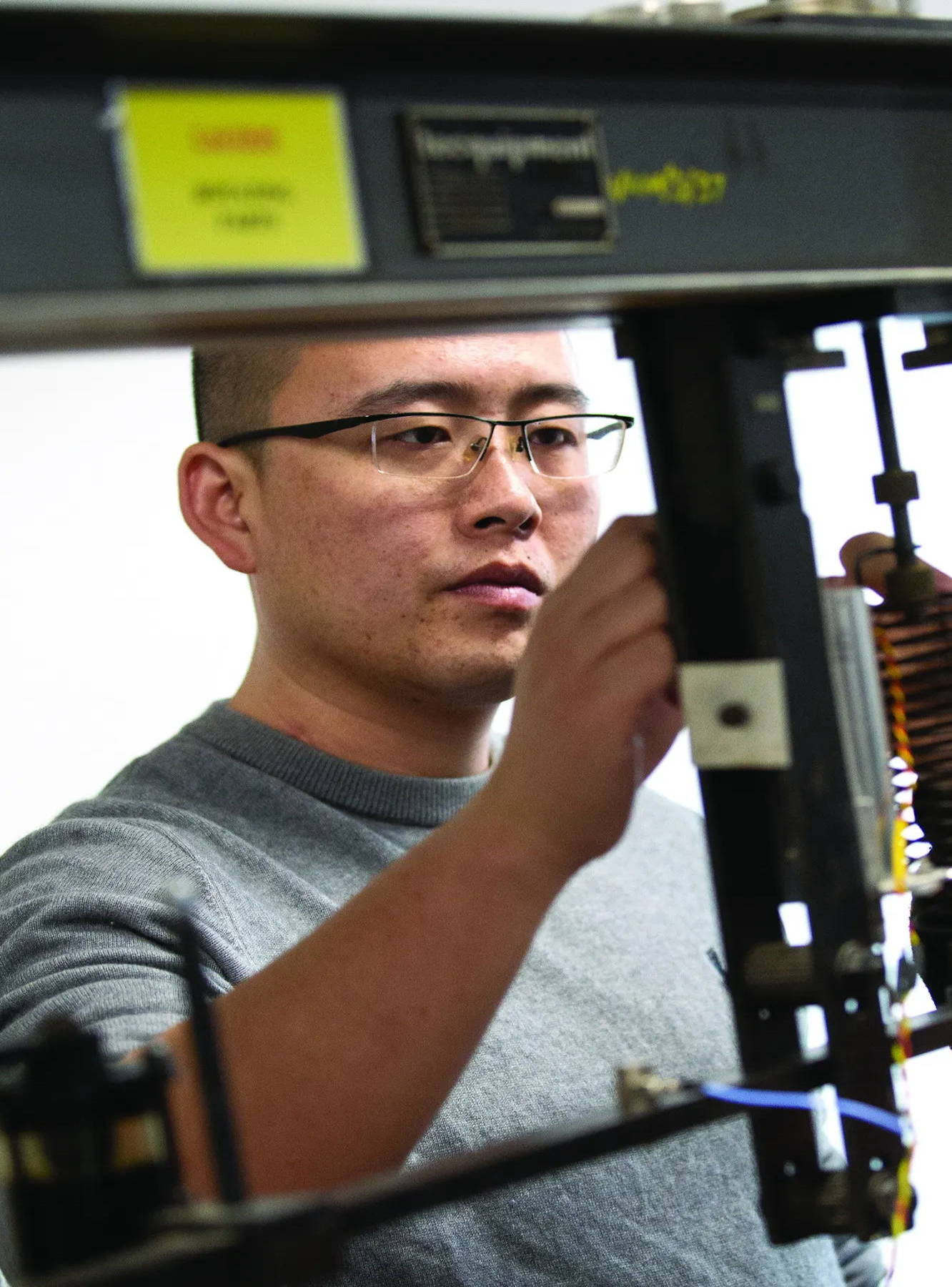 RECRUITING GRADUATE TALENT INTO YOUR BUSINESS: ABOUT THE UNIVERSITY OF SUNDERLAND'S GRADUATE INTERNSHIP SCHEME WITHIN THE ENTERPRISE AND INNOVATION DIRECTORATE
Part funded by the European Regional Development Fund (ERDF), the University's Graduate Internship Scheme can provide regional SMEs with a cost-effective approach to recruiting graduate talent for a 12 month period.
The team work closely with organisations to ensure their recruitment processes run smoothly; supporting with role development, sourcing graduate talent, the recruitment and selection process, as well as being a point of contact for the organisation.
Overall, the project will place 244 graduates into regional SMEs. Following assessment by the Internships team, if eligible and accepted onto the scheme, the organisation will receive funding towards the graduate's salary.
We are currently able to support SMEs that are registered (and operating or trading) in the following areas:
Sunderland

Newcastle

Gateshead

South Tyneside

North Tyneside

Northumberland




To be eligible, the SME must:
Be based in the NE LEP area (excluding County Durham)

Be private sector

Have less than 250 employees

Have received less than €200,000 in De Minimis funding within the last three years

The company must have a trading arm or generate an income

At the time of the organisation applying for the scheme, and at the point of the recruitment process, the graduate must not be an existing employee of the organisation


Contact WORK BASED LEARNING
Telephone Number
0191 5153361

Higher & degree apprenticeship Enquiries

ESF Funded Short Course Enquiries

Design Centre

City Campus

Chester Road

Sunderland SR1 3SD
Contact NORTH EAST WORKFORCE SKILLS

Design Centre

City Campus

Chester Road

Sunderland SR1 3SD



Contact GRADUATE INTERNSHIP SCHEME
Telephone Number
0191 5153045 / 07970 956877

University of Sunderland
Centre for Enterprise and Innovation
Hope Street Xchange
Hind Street
Sunderland SR1 3QD